A desperate try to free the encircled troops at Stalingrad!

According to Authors Rules,  No units will be purchase in Stalingrad hexes and no Tiger will be purchased in this scenario
Axis Turn 1 (12 December 1942)
(at the end of the axis turn)
Strategic Map with our Winter Storm operation plan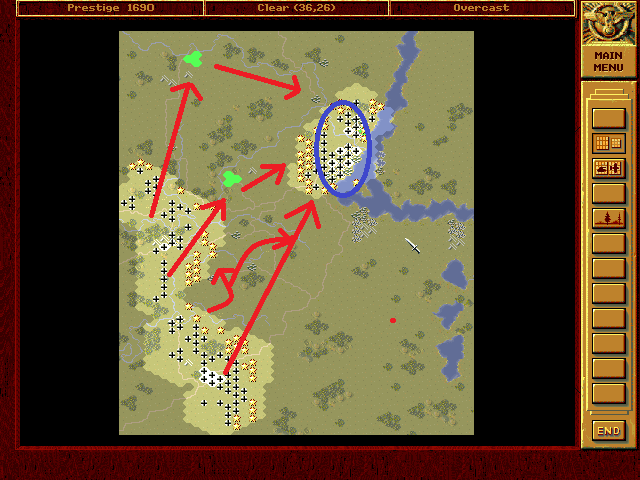 Air units initial deployment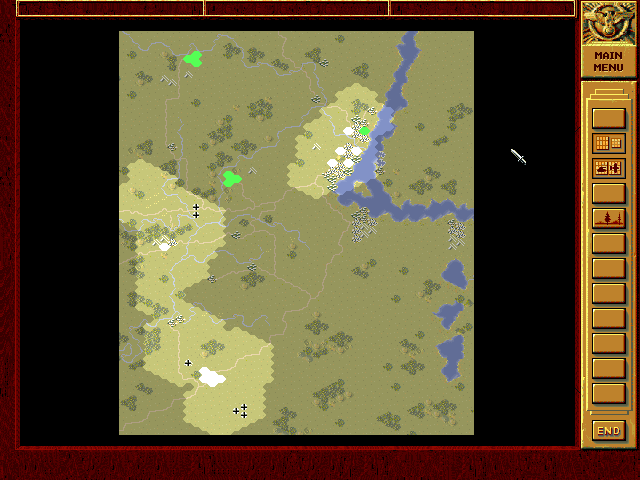 In the North of Stalingrad we destroyed an Soviet Artillery and prepare ourselves for a tough Defense!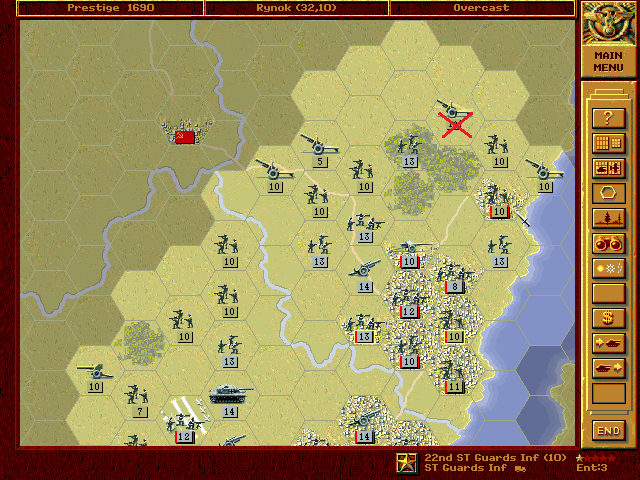 In the South of Stalingrad we clear two City zones (hexes) of encircled enemy units and launch artillery fire in enemy artillery positions.
one Rumanian units is catch in an artillery enemy defense and has to be driven back from the front.
In Kotelnikovo we launch all our forces towards Stalingrad!. It is time to help our brothers surrounded there!
"Lack of Time" is an important issue. 
Offensive at the north of Kotelnikovo
In Chirskaya we upgrade one unit to engineer thinking in crossing the river.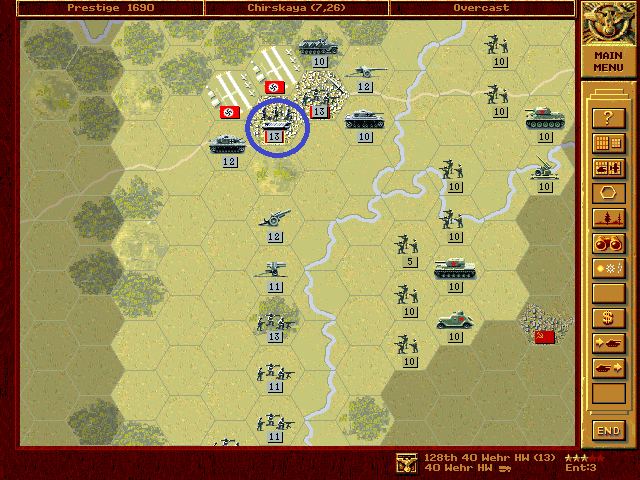 North of Chirskaya we enter in contact with the enemy defensive lines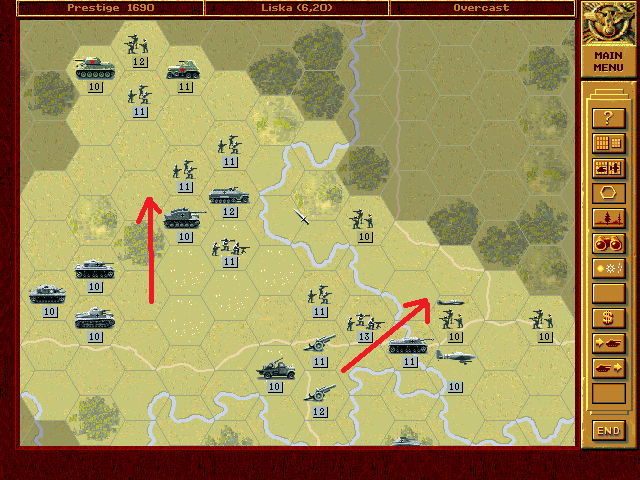 This was the enemy losses results after the 1th Axis turn!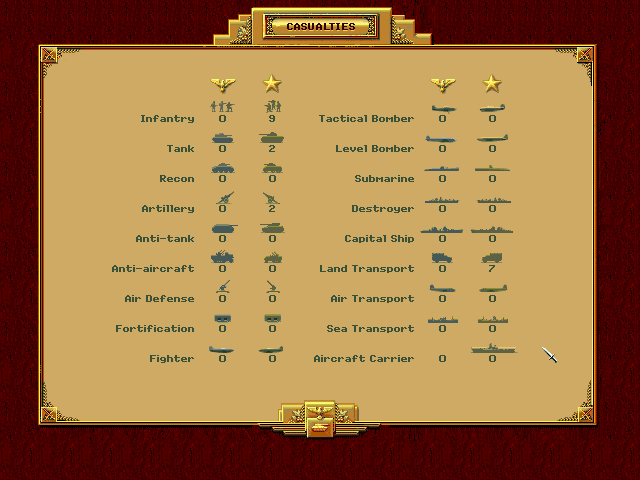 Similar topics
---
Permissions in this forum:
You
cannot
reply to topics in this forum