Axis Side
Small scenario, with Disembark, Paracaidist, Naval and Air Battle.
Axis has a important first Strike...
Naval opponents close to Gibraltar and Allied Air fleet...must be knock out or at least weaken the most as possible.
Turn 2 ...First the enemy fleet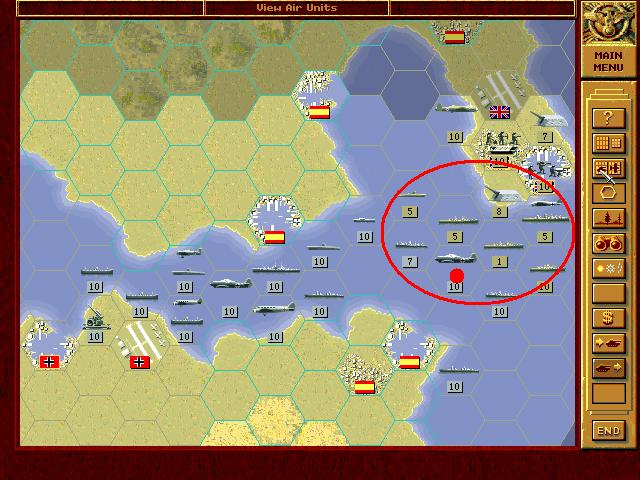 NOW the PARACAIDIST!!!
The Spit Knock out after bombing a pioner infantry sea transport

VICTORY
Allied Side
Hard Axis Strike at the start....Ships Sunk... Submarine suffer heavy damage.
Spit IX seriously damaged!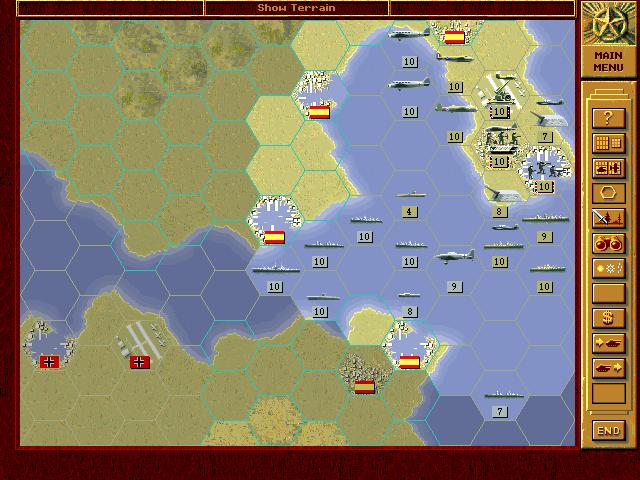 Trying to improve our AA fire buying AA in two turns and Allied fleet doing as much as possible damage to the Enemy major ships.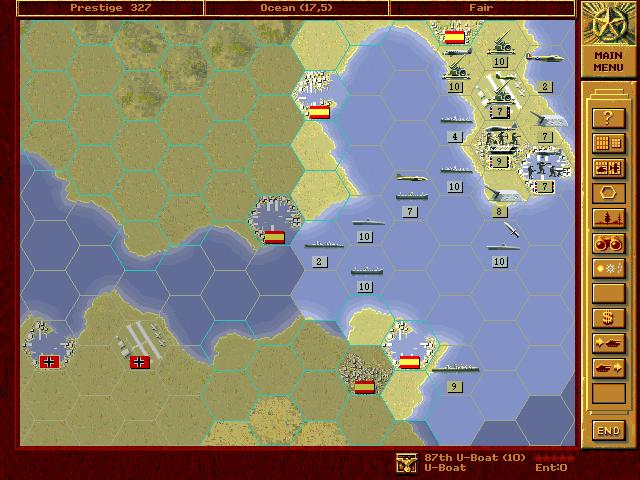 Three Strong AA positions get down the paracaidists and damage the enemy fighters...Things imrpove for allied army
Last enemy fighter go down. Now we control the Sky!
Scenario Map Full View after victory....Curious the AI decissions of purchase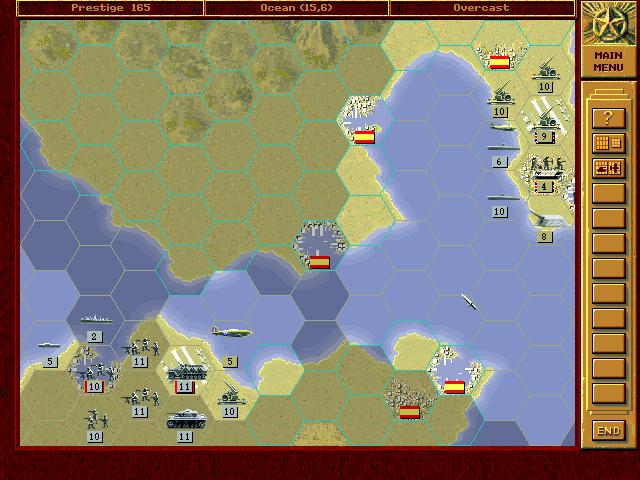 Conclussions
The settings were:
Difficulty: Medium:
No settings touched
- it is easier from the Axis Side.
- There are many options of victory for axis side: Paracaidists, Troops disembark...
The most important thing is prevent allied from buying AA and creating a AA stronhold.
Any ways if Axis preserve the fleet, they can destroy all the AA by Ship bombardement.
So i think that against the AI...Axis has many probabilities of winning the scenario.
From the allied side...it is a bit challenging..and it depends on the first Axis strike, the options of victory against the AI.
but if you success the 4-5 first turns and take control of the Skys..the rest of the scenario is just passing the turns to the end.
Human against Human...i dont know how settings can affect the game as i never played it against human, but i think that..the allied side has little options or no options at all. In my opinion The first Axis strike give not much options to the opponent.
Anyways...i liked the scenario because you need to use all the three armies and trying to be smart in every movement to get a chance or a advantage.
DT

---
Permissions in this forum:
You
cannot
reply to topics in this forum